BLOG
2015/11/28~30@Kiev & Kharkiv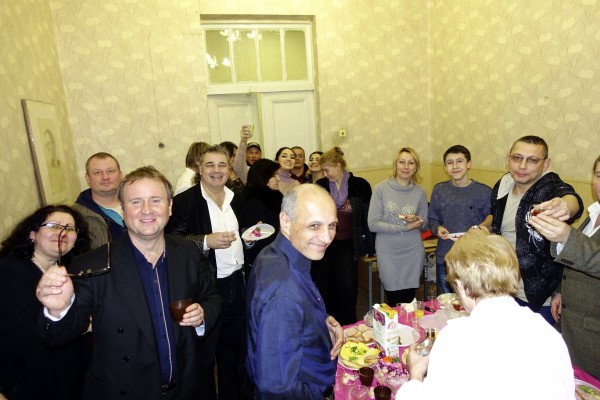 28日の昼にキエフのKaravan mallでコンサート。
夜中にハリコフ行きの夜行列車に乗る。
29日の明け方にハリコフ到着、
招待してくれたピアニストの友人オレグさんと昼食にキャベツのボルシチを食べる。
夜のコンサート、音楽学校のジャズコンペティションにゲストとして出演。
この日は色々あってさすがの俺にもタフ過ぎた…(笑)
夜中にまた夜行列車に乗り、明け方にキエフ着。目が覚めたら外は雪景色でした。
On 28th, I had a concert at Karavan mall at noon.
Then went to Kharkiv by night train.
On 29th, I & Oleg-san had a borscht in the cabbage for lunch.
In the night, I performed as a guest of Jazz Competition of music school.
It was so hard day… but thank you so much for all who supported me in Kharkiv.
Then went back to Kiev by night train.