BLOG
2015/11/8@Concert in Sevilla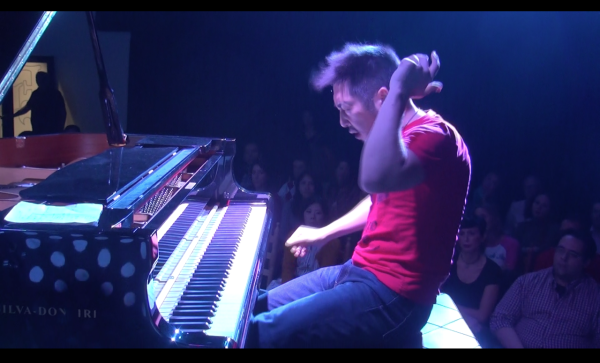 On 7th, Sevilla is so hot, highest degree is 27°C! like a summer.
I got so much energy from sunshine.
On 8th, I had a concert with Moe Yoshitake who is a sister of my best friend Daichi Yoshitake.
Concert was successful, especially audiences enjoyed our improvisation "Sun of Sevilla".
After performance, the nice guys cut so delicious salami for us.
キエフを発ち11月7日の夜にスペインはセビリアに到着。
キエフとの差が凄くて最高気温27度とほとんど夏です(笑)
初日から太陽が活き活きと輝いていて命の光を感じた。
8日は大親友の大ちゃんの妹、吉武萌ちゃんといよいよ初共演。
そして、コンサートは大成功!特にセビリヤの太陽を感じての萌ちゃんとの即興は地元のお客さん達にも大変喜んで貰えました。
後で動画もアップします。
終演後はサラミを食べまくりです(笑)
また、ナイスガイ二人が美味しそうに切ってくれるんだわさ。