BLOG
2015/11/6@School in Kyiv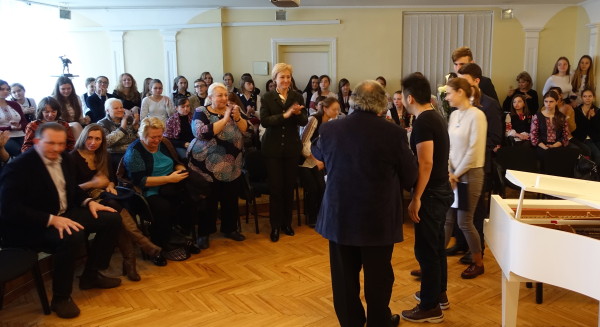 I had 2 school concerts in Kiev.
There are so many talented students there.
Someday I would like to support for young Ukrainian musician, its a one of my dream.
Its sad to leaving Kyiv tomorrow, but I will back again soon.
And people are waiting in Spain/Sevilla!
До побачення Kyiv, Ukraine(ポ ポバチェンニャ).
Hola España!
この日はキエフの音楽学校で2公演。
和風の絵と像の作品はこの芸術学校の17歳の生徒が作ったもの。驚愕。
2つ目は色んなジャンルが集まる音楽学校。
先生いわく、ホロヴィッツが卒業した学校だそうな。
確か彼はキエフ音楽院の出身だったと思うけど、どこかの時期でここにも来ていたのかもしれない。
キエフを去るのは寂しいけど月末にまた戻って来るし、次のスペイン/セビリヤでMoe Yoshitakeちゃんとのコラボもあり凄い楽しみにしています!
今日の朝8時に出発します。