BLOG
[火の鳥]撮影の様子を公開&3.21にコロムビアからリリース!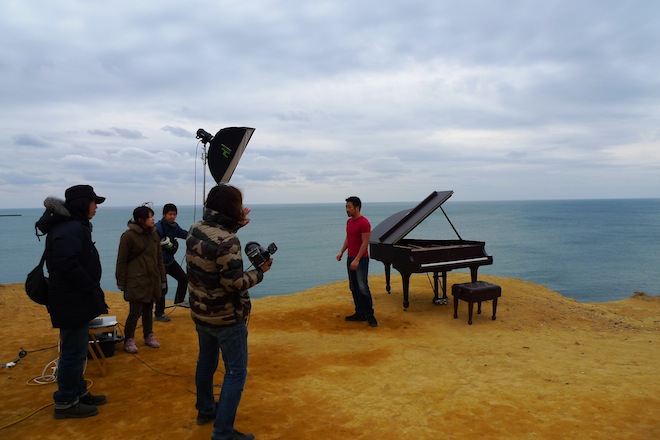 極寒で強風が吹く中、Tシャツで撮影に挑みました。
カメラマンさんが撮ってる写真を見たら抜群にカッコイイ!寒さを我慢した甲斐があった。
素晴らしいチームで仕事が出来て幸せです。ありがとうございます。
3rdCD[火の鳥]は3月21日に日本コロムビアからリリースされます。
It was very cold, there was strong wind and I was wearing T-shirt for the shooting.
But when I saw the photos, I thought they were cool and it had been worth bearing such cold!
I am really happy and grateful I could work with such a great team.
My 3rd album "The Phoenix" will be realeased on March 21st by Nippon Columbia.
【Concert tour】
2012/2/4 (土)6:30PM 岩手県さくらホール 中ホール
http://www.sakurahall.jp/lineup.php#item692
2012/3/7(水) 7PM 東京, 葛飾シンフォニーヒルズ(チャリティーコンサート)
https://tempei.com/japan/?p=366
2012/3/24(土) 2PM 大阪, ザ・フェニックルホール
http://ticket.pia.jp/pia/event.do?eventCd=1141910
2012/3/29(木) 7PM 東京オペラシティ リサイタルホール
http://ticket.pia.jp/pia/event.do?eventCd=1141910