BLOG
Benefit Piano Concert in NYC / March 9th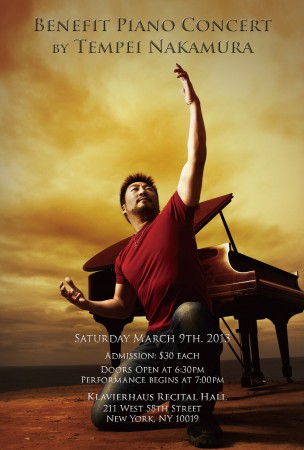 Benefit Piano Concert in NYC
March/9th/2013, 7:00pm
Klavierhaus Recital Hall
On March 9th I am having a concert at Klavierhaus in New York.
It is a Benefit Concert held for helping East Japan Earthquake victims.
Tickets can be purchased here: http://tempeipianoconcert.eventbrite.com/
Having been far from New York for a long time,
I am truly looking forward to meeting you all on this occasion!