BLOG
2012/October/22/Kiev Concert2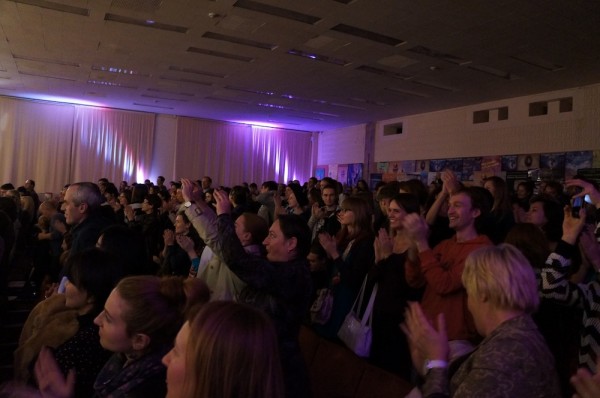 Yesterday, there's been the second concert in Kiev.
In a 350 people hall, with lot's of people standing, in the end about 500 people came in.
Since it was an old piano, the pedal got totally broken
while playing Phoenix at the encore and it's been a real pity
I had to play the last part of the piece without pedal.
But thanks to the audience, it became anyways a great night.
The feeling about Ukraine that I felt here 2 years ago got once more confirmed.
I love here, I love Ukrainian people, love love much love…Я люблю Україну.
昨日はキエフで二日目の公演でした。
350人のホールに立ち見も出て最終的に500人ほどの超満員。
古いピアノだったので最後のアンコールのフェニックスでピアノのペダルが完全に壊れて
後半ノンペダルだったのが惜しかったけど、
聴衆のおかげで本当に素晴らしい夜になりました。
僕がウクライナで二年前に感じた感動は間違いじゃなかった。