BLOG
2012/October/23/Kiev Concert3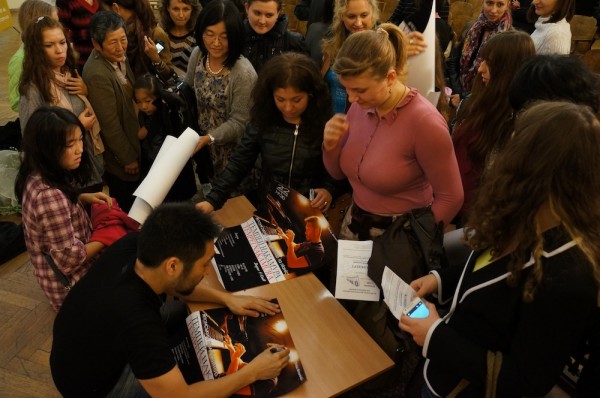 Yesterday I had my last concert in Kiev, at the Conservatory's Tchaikovsky Hall.
Been so glad to see that many people who had already come to my first two concerts
in town have come seeing me for the third time.
I've been quite sad when I had to leave Ukraine this morning,
but at the same time I've strongly thought I will for sure go back there soon!
With tomorrow's concert in Milan this year European tour gets to its end.
昨日はConservatoryのTchaikovsky Hallでキエフ最後の公演でした。
1、2日目の公演を聴いて、再度足を運んで下さった方も多くいて嬉しかったです。
あまりにも素敵な時間を過ごしたのでキエフを発つ時に少し寂しさも感じました。
と同時に「俺は必ずウクライナに帰ってくる!」と強く想いました。
明日のミラノのコンサートで今回のヨーロッパツアーも終演です。