BLOG
2012/October/21/Kiev Concert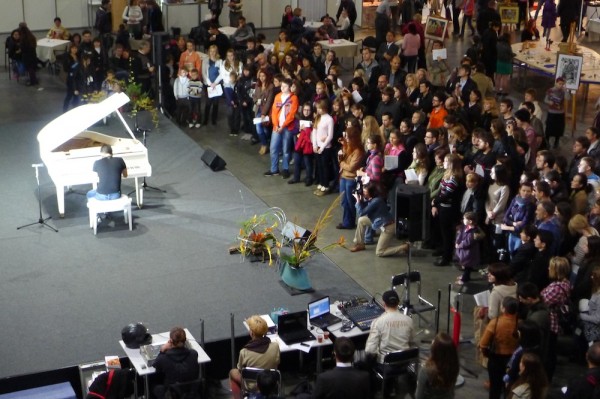 今日はJapanmaniaというフェスティバルで30分ほど演奏してきて、
キエフでの1日目の公演が終わりました。やっぱりウクライナの人達は温かいなー。
2年前の旅でウクライナ幻想曲が生まれたのを思い出します。
明日と明後日もキエフで公演があります。是非来て下さい!
Today I performed for about 30 minutes at the Japan Mania Festival.
Once more I thought that Ukrainian people are really warm!
That reminds me of when I composed "Ukrainian Fantasy" during my journey two years ago.
Both tomorrow and the day after I'm having other concerts in Kiev – hope to meet you there!
October/22/7:30PM
Master Class Hall
October/23/5PM
at Conservatoire, Chaikovsky Hall